Home
Talk

8
449pages on
this wiki
Welcome to the Bones Wiki! This wiki is about the
Bones
series, produced by FOX. It first aired on
September 13, 2005
. It consists of 8 seasons, the ninth season is set to air in Fall 2013
About Bones Wiki

Bones is an American drama television series that premiered on the Fox Network on September 13, 2005. The show is a forensics and police procedural in which each episode focuses on an FBI case file concerning the mystery behind human remains brought by FBI Special Agent Seeley Booth to the forensic anthropology team of Dr. Temperance "Bones" Brennan. Emily Deschanel stars in the title role, opposite David Boreanaz as Agent Booth. The rest of the cast includes Michaela Conlin, T.J. Thyne, Tamara Taylor, John Francis Daley. Previous cast members include Eric Millegan and Jonathan Adams.
The series, created by Hart Hanson, is very loosely based on the works of real-life forensic anthropologist Kathy Reichs, who is herself a producer on the show. Its title character, Dr. Temperance "Bones" Brennan is named after the protagonist of Reichs' crime novel series. Bones is a joint production by Josephson Entertainment, Far Field Productions and 20th Century Fox Television.
Eight seasons of Bones have been aired on Fox so far. Season 9 will premiere in September 2013. Reruns of previous seasons of Bones began airing on TNT on January 29, 2008. WGN America and MyNetworkTV are both syndicating Bones, which began in the Fall of 2009.
Bones Wikia currently holds 449 articles.
We would appreciate your contributions and edits to help keep this Wiki running.



Featured Article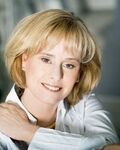 Kathleen Joan "Kathy" Reichs is a native of Chicago and works as a forensic anthropologist, an academic, and bestselling writer of mystery novels. She is a Professor of anthropology at the University of North Carolina at Charlotte, but is currently on indefinite leave.
She serves as the producer for the FOX television show Bones. She is the best-selling author of multiple books including Death du Jour, Deadly Decisions, Break No Bones, Devil Bones, 206 Bones and other books.
She has appeared in Rwanda to testify at the UN's Genocide Tribunal. She has assisted Dr. Clyde Snow and the Foundation for Guatemalan Forensic Anthropology in an exhumation in the area of Lake Atitlan in the highlands of southwest Guatemala. She was a member of the Disaster Mortuary Operational Response Team assigned to assist at the World Trade Center disaster. Read More

Featured Polls
 

Are you happy that Bones has been renewed for a ninth season?

 




 

What do you think of the Bones Wiki>

 

Get the My Wikia App!
With Wikia's official flagship app, My Wikia, you can search for communities and add them to your home screen and read constantly evolving, deep content in a customizable format.
DOWNLOAD NOW FOR FREE!

Bones in the News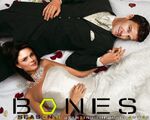 The show Bones was renewed officially by FOX on January 8, 2013 and Season 9 is premiering in Fall 2013 on Fox Network. The new season will start off where last season ended after Brennan's failed proposal.
Read More.
Featured Image
Latest Blog Posts
---
Create blog post
Blogs
I can't believe Arastoo almost died! If it wasn't for bones and hodgins another beloved Bones character would've been lost. Hope there is a happy ending for Arastoo and Cam.:)

Read more >

I wish i was as smart as Temperence. I wish i could read a book without yawning every 5secs. I wish i had some klind of personal dream that would make me wake up early every daY AND READ A FUCKING BO…

Read more >

Hooray! Bones fans can rejoice because Fox has renewed Bones for a 9th season!! The network made the announcement on Tuesday at the Television Critics Association's winter press tour!

According to TVLin…

Read more >
See more >
You Can Help!

Here are a few articles that you can jump in and help with:


Please add relevant information to these articles to make them as informative as possible. Then buzz me to see what is next on my list. Let's work together to make this wiki the best it can be.

Other FOX TV Primetime Shows