Ad blocker interference detected!
Wikia is a free-to-use site that makes money from advertising. We have a modified experience for viewers using ad blockers.

Wikia is not accessible if you've made further modifications. Remove the custom ad blocker rule(s) and the page will load as expected.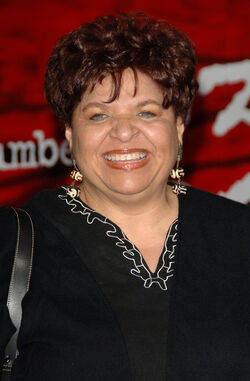 Patricia Belcher is an American actor who plays as Caroline Julian on Bones. She is known for minor roles on Jeepers Creepers, Over Her Dead Body, The Middle? and several other TV shows such as Still Standing, Boston Legal and Good Luck Charlie.