This is the second episode of the eleventh season of Bones, this episode is the conclusion of the previous episode premiere.
Another layer is added to the mystery of Booth's whereabouts and the state of his physical condition when the team learns that FBI Agent Miller (guest star Kim Raver) has not been entirely truthful with the FBI and the Jeffersonian, keeping vital information from them that could lead them to Booth. Meanwhile, the Jeffersonian gets a surprise visitor, FBI digital forensic scientist Dr. Benjamin Metzger (guest star Josh Casaubon), who works with Angela to try to decode the information the team has been able to uncover regarding Booth's location and the circumstances surrounding his disappearance. Also, Arastoo makes a major decision that affects his and Cam's personal and professional relationship.
Main Cast:
Edit
Intern of the Week
Edit
Guest Cast
Edit
Featured Music
Edit
Video Gallery
Edit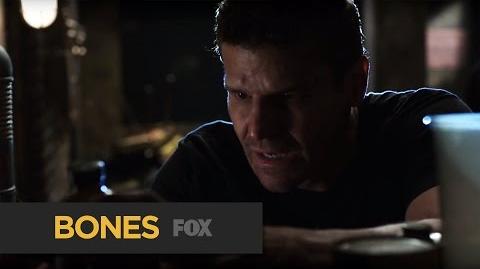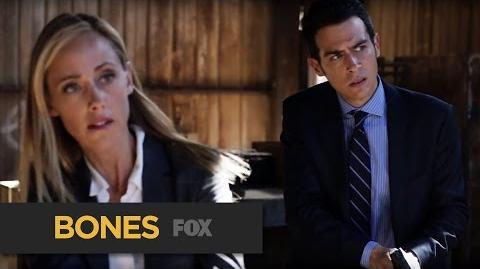 Ad blocker interference detected!
Wikia is a free-to-use site that makes money from advertising. We have a modified experience for viewers using ad blockers

Wikia is not accessible if you've made further modifications. Remove the custom ad blocker rule(s) and the page will load as expected.