This is the fourth episode of the eleventh season of Bones.
When remains of real estate agent Justin Ross are discovered in a forest and appear to have been destroyed by coyote-wolf hybrids, Brennan enlists the help of fellow brilliant forensic anthropologist Dr. Beth Mayer (guest star Betty White) to assist in the investigation. In addition to her professional achievements, Mayer is surprisingly knowledgeable about the world of fantasy football, a key link to Ross' past and one that could provide vital information in finding his killer. As Booth and Aubrey dig into Ross' fantasy football league history, they discover he was actively involved in a Twitter feud with NFL star Lou Divers (guest star Ronde Barber), and was also owed a large sum of money from the league's commissioner, making each of them suspects. Meanwhile, Brennan resists feeling competitive as Mayer impresses the team with her expertise and decades of accomplishments.
Main Cast:
Edit
Intern of the Week
Edit
Guest Cast
Edit
Featured Music
Edit
Video Gallery
Edit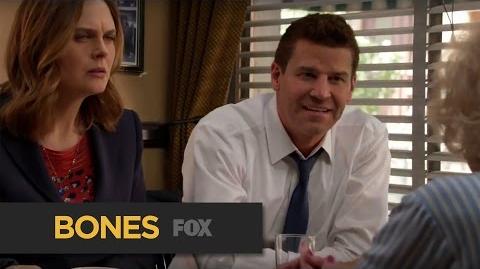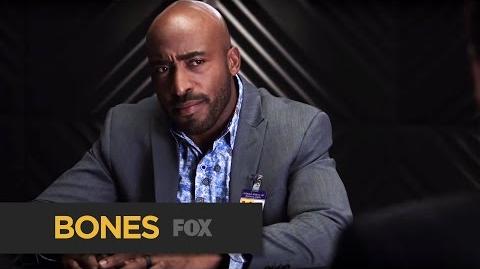 Ad blocker interference detected!
Wikia is a free-to-use site that makes money from advertising. We have a modified experience for viewers using ad blockers

Wikia is not accessible if you've made further modifications. Remove the custom ad blocker rule(s) and the page will load as expected.