This is the fifth episode of the tenth season of Bones.
The Jeffersonian team attends a forensic science convention with Brennan delivering the keynote speech, only to discover the remains of a body in a stairwell at the convention. With numerous convention attendees offering help and their products, evidence points to Dr. Hodgins as a suspect and the team has to find a way to prove his innocence. Meanwhile, Brennan runs into her publishing rival, Tess Brown and "squintern" Wendell Bray has news about his cancer diagnosis and returns to work with Jeffersonian team.
Main Cast:
Edit
Intern of the Week
Edit
Guest Cast
Edit
Featured Music
Edit
Video Gallery
Edit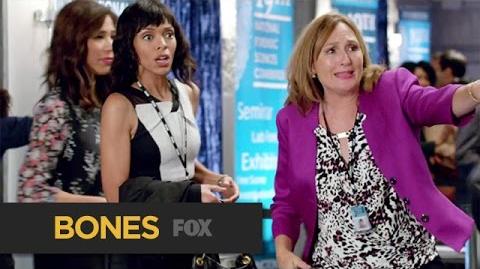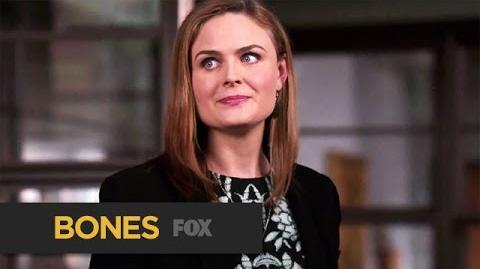 Ad blocker interference detected!
Wikia is a free-to-use site that makes money from advertising. We have a modified experience for viewers using ad blockers

Wikia is not accessible if you've made further modifications. Remove the custom ad blocker rule(s) and the page will load as expected.