This is the ninth episode of the eleventh season of Bones.
To solve a murder, Brennan and Booth go undercover at an Old West-style shooting competition, while Angela and Hodgins discuss the future of their family and Cam gets close with photographer Sebastian Kohl (guest star Gil Darnell).
The episode begins with Dr. Saroyan waking up in her bed when Sebastian Kohl brings her coffee. She is pulled off to work when a body is found. Brennan and Booth discuss their time management on the way to work. Brennan finds about Booth's desire to buy a motorcycle She gives multiple examples to Booth of how he could hurt himself riding a motorcycle, even if he wore a helmet.
The body found is of a man who won an Old West-style shooting competition 26 days ago and the grand price of 10,000 dollars. Booth and Brennan decide to go undercover to this month's shooting competition in order to find details about who committed the murder.
Booth ends up going undercover alone, as the Intern working hours have been cut back at the Jeffersonian. Booth introduces himself at the shooting competition as Big River Buck. Brennan chooses to go undercover with Booth after all, when Angela suggests that "having fun" would be good for both of them. Brennan storms inside as Wild Card Wanda, pretending not to know Booth before, so they would not be suspicious.
Main Cast:
Edit
Intern of the Week
Edit
Guest Cast
Edit
Featured Music
Edit
Video Gallery
Edit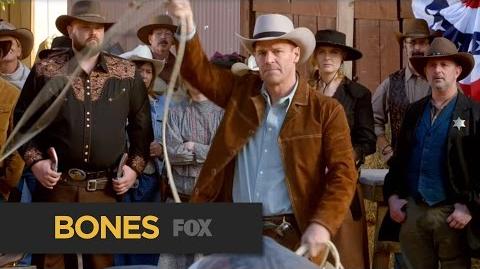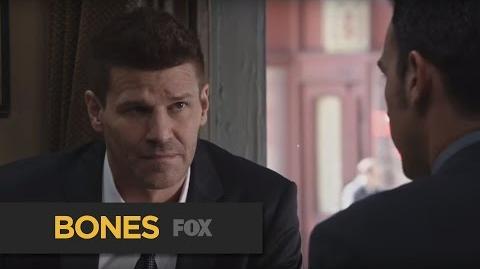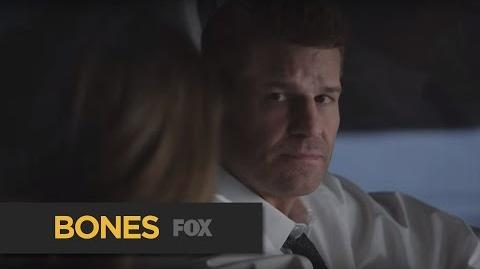 Ad blocker interference detected!
Wikia is a free-to-use site that makes money from advertising. We have a modified experience for viewers using ad blockers

Wikia is not accessible if you've made further modifications. Remove the custom ad blocker rule(s) and the page will load as expected.