The Diamond in the Rough is the tenth episode of the eighth season of Bones.
An apparently diamond-encrusted corpse is found by a ghost hunter live on television during his reality show, and he brings the body to the Jeffersonian. The victim turns out to be a ballroom dancer, and she died just before a major competition on the TV show "Dance to the Top" – a show with a half-million dollar prize and fame and endorsements for the winners. Suspects include the victim's former dancing partner, his new partner who replaced her, and the other contestants on the show… as well as one very angry, overcompetitive stage mother. When it turns out that Booth put himself through college as a dance teacher, a skill he learned from his mother, who was a dancer, he and Brennan go undercover as a dance team and audition for the show… though getting Brennan up to speed as a dancer will take some doing. Meanwhile, Hodgins and Wendell desperately try to find a way to clean up the victim's crystal-encrusted bones.
During this time Angela realizes that she's let her dream of being an artist slip away while working at the Jeffersonian, and starts to re-evaluate her life.
Main Cast
Edit
Intern of the Week
Edit
Guest Cast
Edit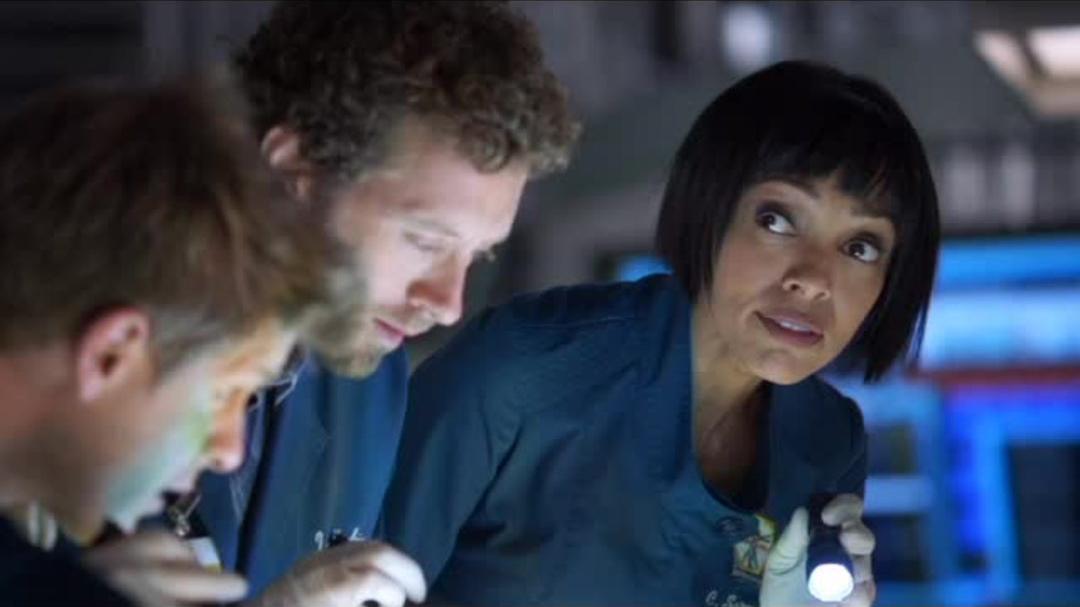 Featured Music
Edit
"When The Morning Comes" - Jon Allen
Ad blocker interference detected!
Wikia is a free-to-use site that makes money from advertising. We have a modified experience for viewers using ad blockers

Wikia is not accessible if you've made further modifications. Remove the custom ad blocker rule(s) and the page will load as expected.