The Drama in the Queen is the twenty-third episode of the ninth season of Bones.
The Jeffersonian team investigates the death of Brian Thomas, the head swim coach at a community college, whose remains were found dumped at the bottom of a well. When possible suspects tell Brennan and Sweets that Brian may have been having an affair, the team digs a little deeper only to find details of Brian's secret life. Meanwhile, Sweets fills in for Booth in the investigation while Booth prepares to testify before a Congressional sub-committee and the Jeffersonian team gets a new intern (guest star Laura Spencer) who catches Sweets' attention.
Main Cast:
Edit
Intern of the Week
Edit
Guest Cast
Edit
Featured Music
Edit
"Just Dance" - Lady Gaga
"Last Dance" - Donna Summer
A new intern by the name of Jessica Warren is introduced.
Sweets takes a liking to Ms. Warren.
Sweets leads the investigation for Booth.
Warren is seemingly annoying all the other workers at the lab, much like Oliver Wells did/does.
The victim is a drag queen.
The drag queen act helps the victim relax and unwind from his daily job as the swim coach.
The victim's wife is pretty tolerant.
Booth (still) doesn't like desk work.
The victim was killed because the murderer needed to save his scholarship.
Video Gallery
Edit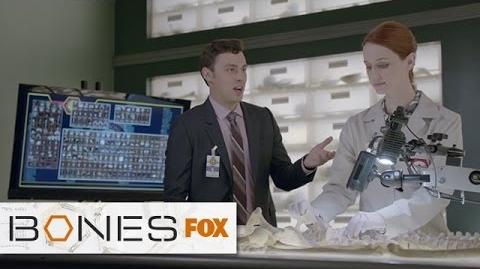 Ad blocker interference detected!
Wikia is a free-to-use site that makes money from advertising. We have a modified experience for viewers using ad blockers

Wikia is not accessible if you've made further modifications. Remove the custom ad blocker rule(s) and the page will load as expected.