The Fury in the Jury is the ninth episode of the ninth season of Bones.
Brennan is a juror on the case of professional soccer player Peter Kidman (guest star Brandon Quinn) who is accused of murdering his wife. When she uses pure objectivity to help prove the killer not guilty, his best friend, a key witness in the case, turns up dead. The Jeffersonian team must work together to prove that the soccer star was in fact guilty of killing both his wife and his friend.
Main Cast
Edit
Intern of the Week
Edit
Guest Cast
Edit
Featured Music
Edit
Monument by Fossil Collective
Video Gallery
Edit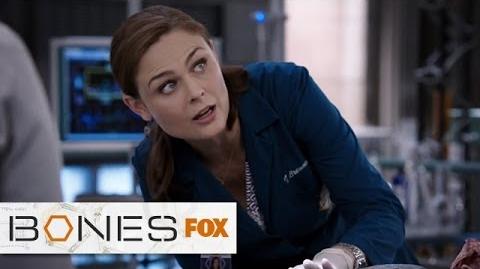 Both the title and the premise of the episode is a reference to the Reginald Rose book; 12 Angry Men
Ad blocker interference detected!
Wikia is a free-to-use site that makes money from advertising. We have a modified experience for viewers using ad blockers

Wikia is not accessible if you've made further modifications. Remove the custom ad blocker rule(s) and the page will load as expected.