This is the eighteenth episode of the eleventh season of Bones.
To produce a television segment on the Jeffersonian's Medico-Legal lab, a documentary crew follows Brennan, Booth and the Jeffersonian/FBI team on a "typical" case as they investigate a corpse found in a landfill that was buried there more than a decade ago. The camera captures normally unseen footage of the team at work, while candid commentary by each of the team members provides an inside look at the investigation as Booth and Aubrey show off their unique skills in the field, and Brennan and her team prove their expertise and integral importance to solving murder cases.
Main Cast:
Edit
Intern of the Week
Edit
Guest Cast
Edit
Featured Music
Edit
Emily Deschanel's son, Henry Lamar Hornsby, and David Boreanaz's daughter, Bella Vita Bardot Boreanaz were acting as Christine's primary school classmates.
Video Gallery
Edit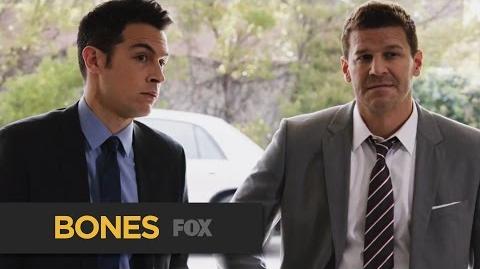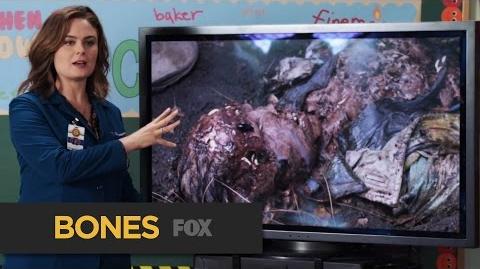 Ad blocker interference detected!
Wikia is a free-to-use site that makes money from advertising. We have a modified experience for viewers using ad blockers

Wikia is not accessible if you've made further modifications. Remove the custom ad blocker rule(s) and the page will load as expected.