This is the ninth episode of the tenth season of Bones.
When the Jeffersonian team investigates the remains of a college psychology professor, the victim's controversial social experiments on his grad students garners a list of highly motivated suspects. Meanwhile, Booth is sidelined with online traffic school, causing Brennan to team up with Aubrey, and Wendell struggles with his feelings towards a chemotherapy treatment nurse.
Main Cast:
Edit
Intern of the Week
Edit
Guest Cast
Edit
Featured Music
Edit
The experiment conducted by the victim are based on a real-life experiment first conducted by Stanley Milgram, at Yale University in the 1960s.
In the 1970s, Philip Zimbardo, a professor at Stanford, conducted a different experiment partially inspired by Milgram's, which is known as the Stanford Prison Experiment. Zimbardo's experiment was halted by his grad student. Zimbardo was dating said grad student, similar to the victim in this episode.
Video Gallery
Edit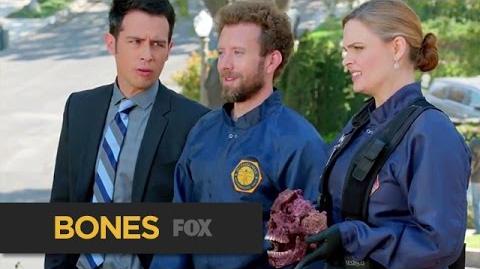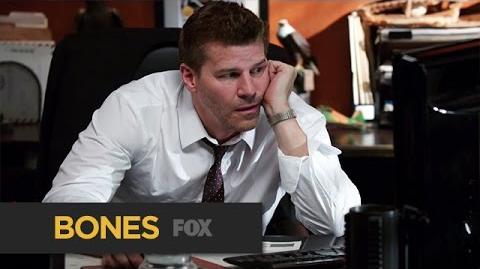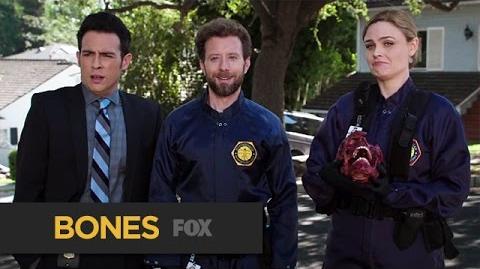 Ad blocker interference detected!
Wikia is a free-to-use site that makes money from advertising. We have a modified experience for viewers using ad blockers

Wikia is not accessible if you've made further modifications. Remove the custom ad blocker rule(s) and the page will load as expected.