The Nail in the Coffin is the twenty-second episode of the ninth season of Bones.
The Jeffersonian team investigates the death of Stephanie McNamara, the daughter of a wealthy family whose remains were found in a national park. When the team digs deeper into the circumstances surrounding her death, clues from the case lead them to believe she may be the Ghost Killer's latest victim, with a surprising connection to a previous victim. Meanwhile, the FBI Deputy Director takes a special interest in the team's high-profile case and Booth's career may be in for some changes.
Main Cast:
Edit
Intern of the Week
Edit
Guest Cast
Edit
Featured Music
Edit
Video Gallery
Edit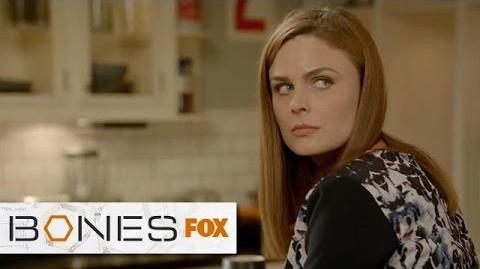 Ad blocker interference detected!
Wikia is a free-to-use site that makes money from advertising. We have a modified experience for viewers using ad blockers

Wikia is not accessible if you've made further modifications. Remove the custom ad blocker rule(s) and the page will load as expected.