This is the third episode of the tenth season of Bones.
With the help of "squintern" Rodolfo Fuentes (guest star Ignacio Serricchio), the Jeffersonian team investigates the murder of a controversial conservative radio host whose remains were found in a storm drain. When the team discovers some of his extracurricular activities, they come across shocking evidence that narrows down the suspects. Meanwhile, Special Agent James Aubrey (guest star John Boyd) is desperate to gain the trust of Booth, and Brennan is worried about Booth's psychological well-being after recent events.
Main Cast:
Edit
Intern of the Week
Edit
Guest Cast
Edit
Featured Music
Edit
Frank Sinatra - I've Got You Under My Skin
Video Gallery
Edit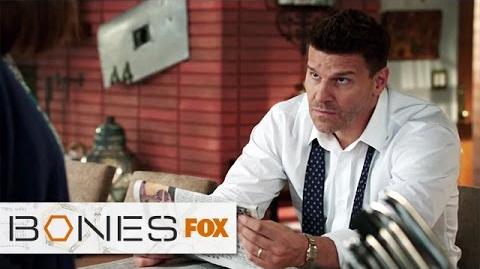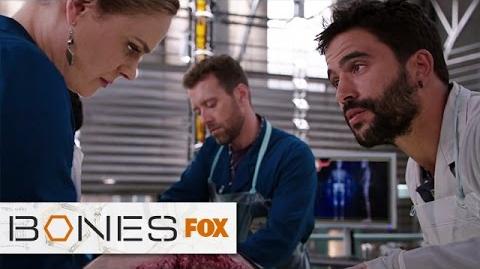 The "short-tailed weasels" that Hodgins identifies as eating the body are actually ferrets.
Ad blocker interference detected!
Wikia is a free-to-use site that makes money from advertising. We have a modified experience for viewers using ad blockers

Wikia is not accessible if you've made further modifications. Remove the custom ad blocker rule(s) and the page will load as expected.