This is the sixth episode of the eleventh season of Bones.
A pair of funny sanitation workers (guest stars Sal Vulcano and James Murray; "Impractical Jokers") discover the shredded body of a U.S. Senator in a street sweeper, which leads Brennan, Booth and the team to Capitol Hill, where they meet with U.S. Senator and majority whip Hayley Winters (guest star Brenda Strong) and the victim's chief of staff Eric Morales (guest star Nicholas Gonzalez) to get to the bottom of this political murder. Meanwhile, as Aubrey starts to develop a relationship with squintern Jessica (Laura Spencer), he looks into her past to make sure nothing will harm his dream of a future in politics.
Main Cast:
Edit
Intern of the Week
Edit
Guest Cast
Edit
Featured Music
Edit
Video Gallery
Edit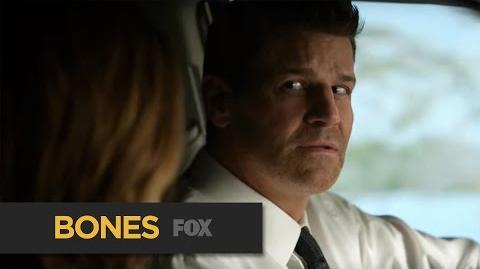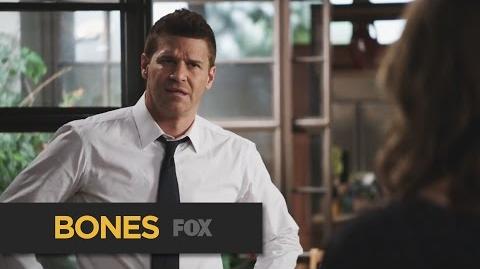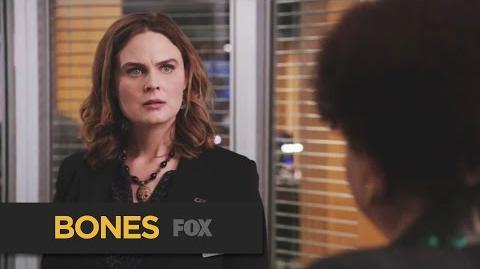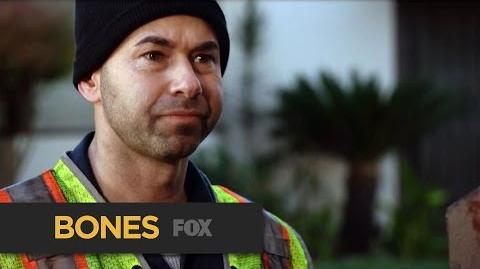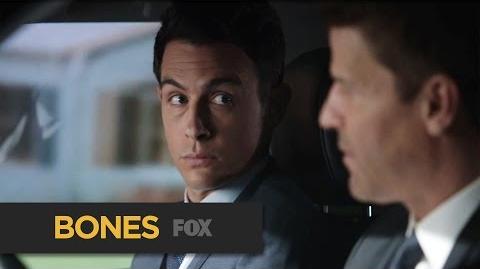 Ad blocker interference detected!
Wikia is a free-to-use site that makes money from advertising. We have a modified experience for viewers using ad blockers

Wikia is not accessible if you've made further modifications. Remove the custom ad blocker rule(s) and the page will load as expected.