This is the twentieth episode of the eleventh season of Bones.
When the remains of famous billionaire explorer Henry Charles are found in Antarctica, the high profile case is brought to Brennan and Booth to determine if his death was a murder. The Jeffersonian team confirms he was killed when he went missing ten years ago on an expedition, but the timeframe puts the Jeffersonian's Dr. Clark Edison (guest star Eugene Byrd), who was with Charles for the expedition, on the short list of suspects. Meanwhile, Cam's sister comes into town to help with wedding plans and old family friction comes into the picture.
Main Cast:
Edit
Intern of the Week
Edit
Guest Cast
Edit
Featured Music
Edit
Video Gallery
Edit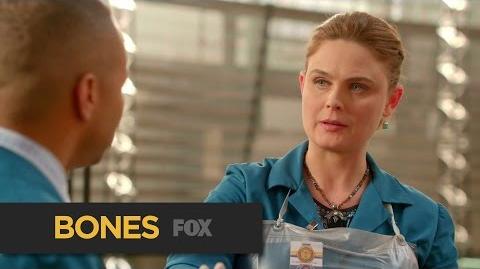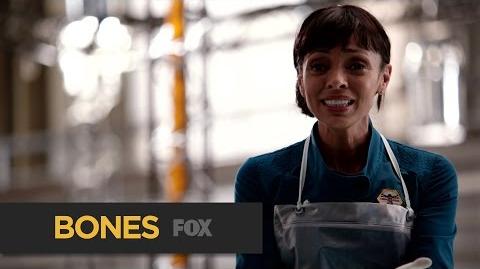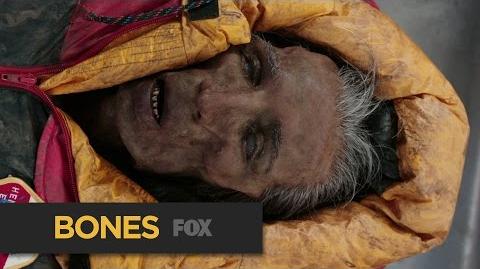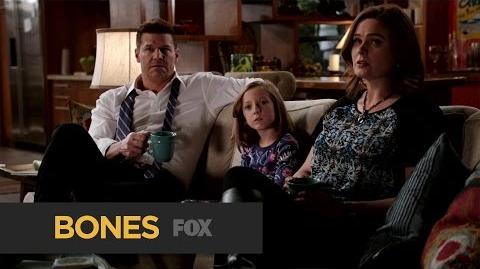 Ad blocker interference detected!
Wikia is a free-to-use site that makes money from advertising. We have a modified experience for viewers using ad blockers

Wikia is not accessible if you've made further modifications. Remove the custom ad blocker rule(s) and the page will load as expected.